Kate Spade New York  , an American Brand luxury lifestyle Brand   is already onboard in a flight from NEW YORK and is gonna land anytime soon in INDIA .
So fasten your seatbelts  girls , cause in no time you can get a chance  to feel  like one of the characters  jumped right out of the world of Gossip Girl.
And  the first chance goes to those living in Delhi , which was quite expected .
Location of its 1st Store in India
Select Citywalk , Saket , New Delhi
The store is located in the place where earlier Modern Bazaar existed.
Who's Bringing the Brand in India & will it open in other cities of India
Kate Spade signed a retail license agreement with  Reliance Brands India to establish its mark in India and continue its expansion as a global, luxury brand.
As per the agreement, Mukesh Ambani led Reliance Brands will hold the exclusive rights of distribution to Kate Spade New York in India and will be in-charge  for the establishment of a network of  retail stores across major Indian cities.
"Expanding into India is an important next step for Kate Spade & Company as we continue to progress along our geographic expansion axis of growth and build global brand engagement. With India's rapid development and increasingly aspirational consumers, we see significant growth opportunities in the region in the long term." said Craig A. Leavitt, Chief Executive Officer of  Kate Spade.
What all will be available in the Stores
Well The stores will stock a  mix of  the signature Kate Spade products—handbags, shoes, clothing, eyewear, stationery, jewellery & watches.
Kate Spade 's products are an  art of playful sophistication.  brand products represents  quirky aesthetics, bright colours and sumptuous silhouettes , with an understated Elegance.
That will be priced quite similar to the US prices.
The first store in delhi which it set to open soon is said to stock the Autumn Winter 2016 collection
Take a look at some of the  items from the collection –
keds for kate spade new york   –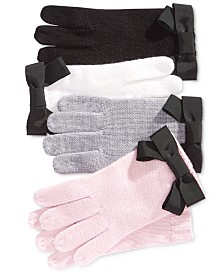 More About the Brand
Kate Spade New York ,  is an American fashion/lifestyle brand based in New York.
It was founded by Mademoiselle editor Kate Brosnahan and her husband Andy Spade , an advertising creative director in 1993 .
The name Kate Spade is an amalgamation of Kate's name and Andy's surname
It started  off as a handbag brand, but  now it sell   everything from apparel to home goods.
Save
Save